Peristyle Villa - located on a slope facing the sea
These plans are not specific to any customer. They show a luxury villa with pool, four en-suite bedrooms and a self-contained Guest House. The Oxford English Dictionary defines 'peristyle' as - "a row of columns surrounding a space within a building such as a court or internal garden or edging a veranda or porch. 
- an architectural space such as a court or porch that is surrounded or edged by such columns."
Ground Floor
The peristyle feature that defines the villa has pillars supporting a sloping, tiled roof around a grassy courtyard and pond. The living area of the house is open-plan with kitchen, dining and sitting areas and a wc. One set of french windows leads on to a covered outside living space and two sets of french windows lead on to a terrace and the pool area. The guest house and three bedrooms are also on this level. There is also an outdoor dining area with a barbeque covered by a pergola in the garden.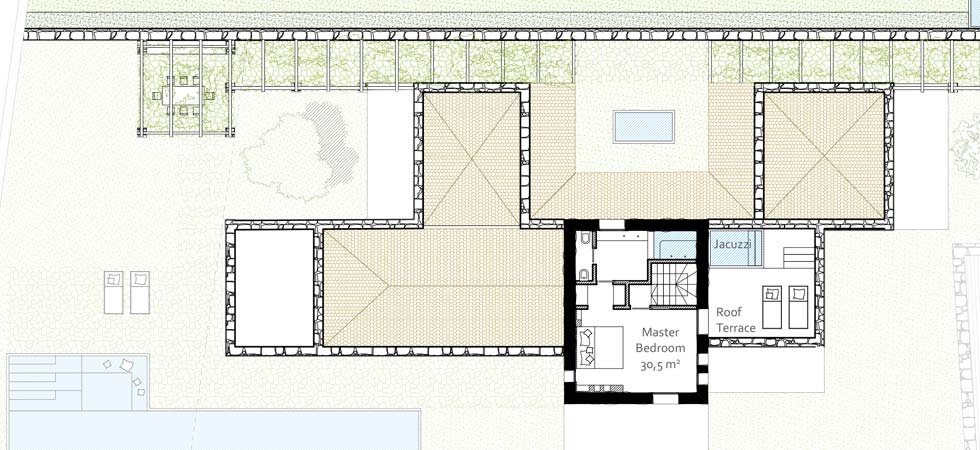 First Floor
The fisrt-floor has the en-suite master bedroom with an adjacent roof terrace and jacuzzi.