Selected Properties
We are not Real Estate Agents. We own the buildings and plots on offer and we guarantee 100% ownership and full planning permission. Below a selection of our properties:
Dio Alonia, a property of about 3.000m2, allowing for 200m2 of building (Sold)
Graced with some wonderful oak trees
Hill above Stoupa, 3 Plots on a total area of about 21.000m2 (accommodating about 200 fine olive trees), allowing for 3x 200m2 (plus) of building
Hill above Stoupa, Kalogria Beach below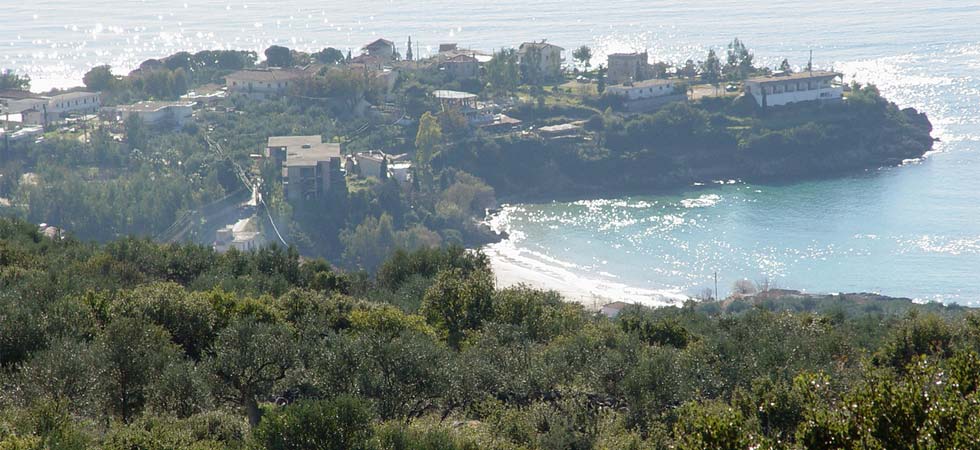 Hill above Stoupa - Less than 1.000m to the beaches as the bird flies
Chapel Property, a property of about 4.500m2, with its own chapel, allowing for 210m2 of building
Chapel Property, Stoupa below
Undisturbed views on all sunsets of the year - and all sunrises!
One of several properties we own in Proastio: 4.800m2 - of which 3.300m2 are within the planning zone, allowing for 200m2 plus of building; road & mains at the property.
A Proastio property of about 3.000 m2 within the planning zone, 50m from the springs of the village. Road & mains at the property.
74 finest olive trees (producing up to 1/2t of biological olive oil)
Age old, very fertile and specious terraces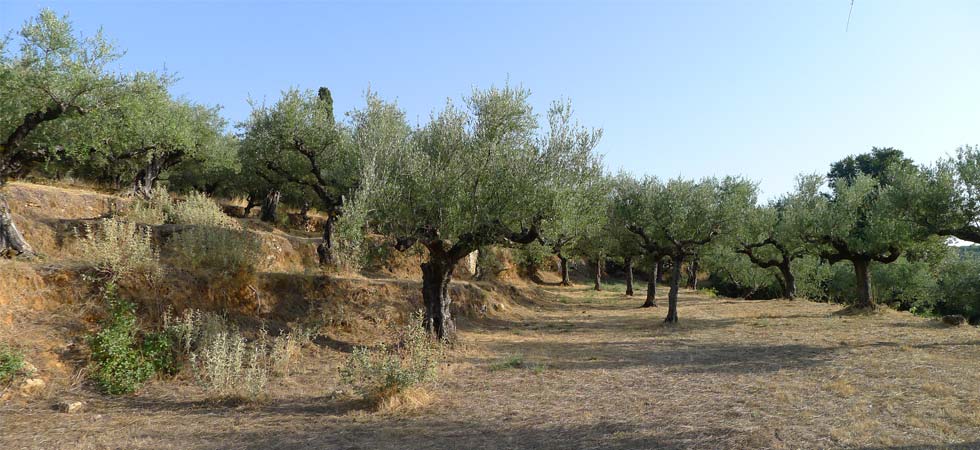 Bordering (aside of a 'real' road) the old stepped mountain road to Kardamili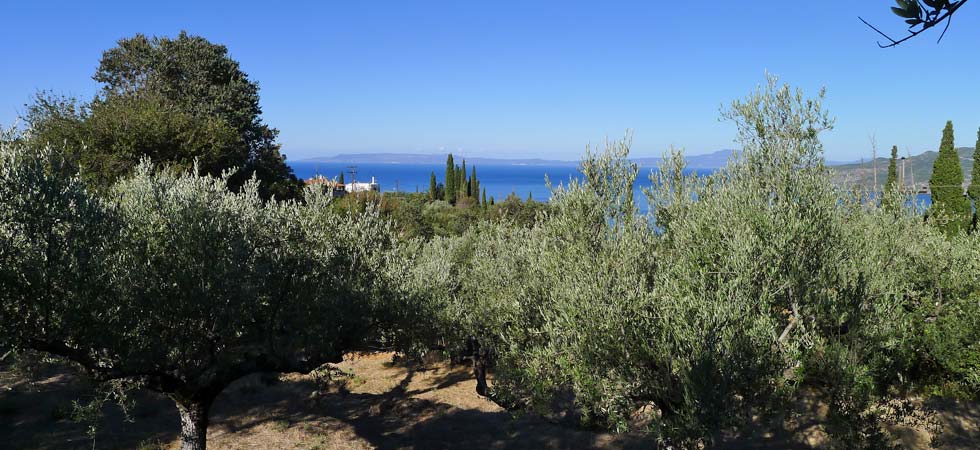 Properties of this quality and size in such a location are hardly on the market. Villagers would try to keep them in the family or divide them into several lots.
Sunset in August beyond Kardamyli