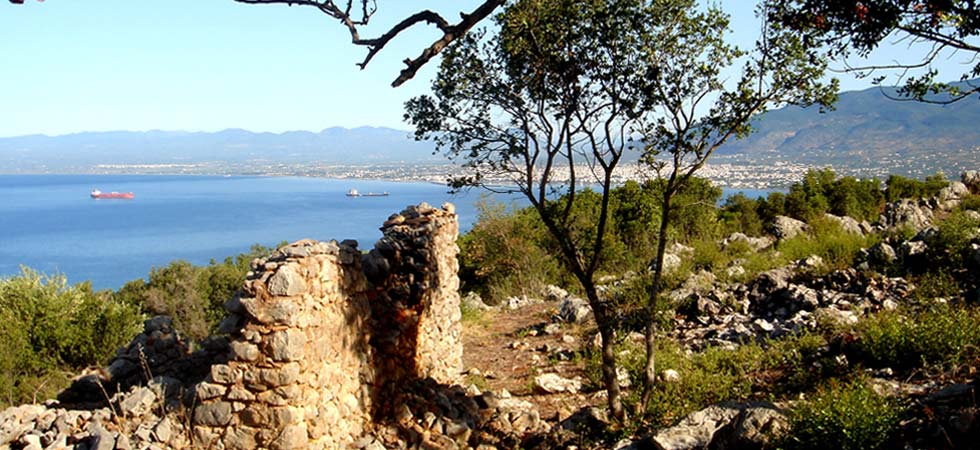 Archontiko - A 'Country Estate' of 16,579m2 in the vicinity of Kalamata, allowing for about 500m2 of building. Or for a Tourist Development of about 3.350m2
Archontiko is a Greek word that translates as a 'manor' - 'the main house of an estate'.
The property is situated 250 metres from the invisible main road that winds up the mountainside south of Kalamata towards Kardamyli, Stoupa and Areopolis. The mains are close: water, telephone, ADSL, power.
A concrete road links the main road to the southern end of the property which continues south to north along the side of the mountain with a gentle slope and terraces towards the sea.
There are stunning views -
- of Kalamata and across the Bay of Messinia
- to the Messinian peninsula and the island of Venetiko on its southern tip.
The terracing would support grapevines for wine and/or olive trees to cultivate olive oil. Add a perimeter wall to this and you have an Archontiko!
Currently there are two villas with pool under construction on adjacent properties.
A sunset on Archontiko in late January
About 200 meters further down the main road towards Kalamata, a cemented road (green dots) takes you directly down -
- to the attractive beaches at Avia, Myrto and Mikri Mandinia on the eastern shore of Kalamata.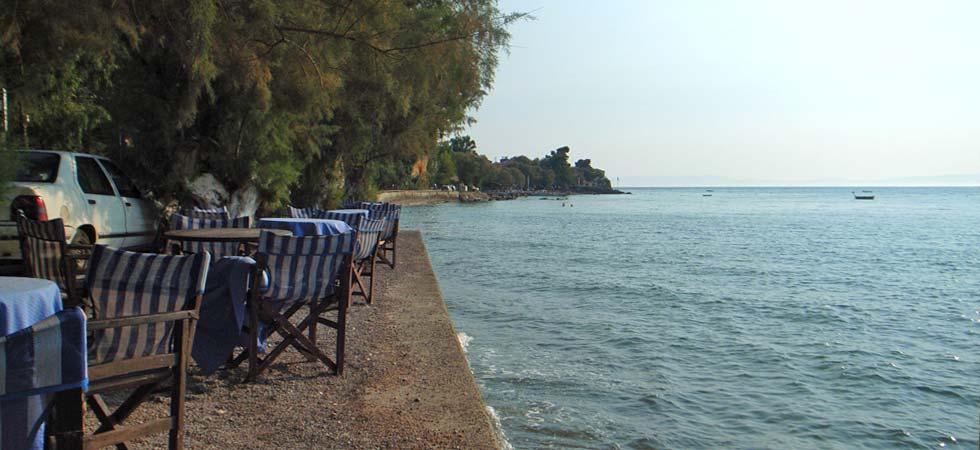 It's only about 1.5 km, within easy jogging distance, a matter of minutes in a car - and you can enjoy the beach before having lunch or dinner in one of the traditional tavernas.
A five minute drive from Archontiko into Kalamata brings you to the 'paralia' -
- the road which flanks the 4kms long north beach and the fishing harbour with tavernas, kafeneons and some nightclubs for those who like to stay out late and party.
A little further on is the wonderful, modern marina with all the facilities for mooring and maintaining all shapes and sizes of private boats and more excellent tavernas.
Comes night, the town and city life are drawing nearer.