These plans are not specific to any customer but are intended to show that, with imagination and a professional approach, it is possible to design houses which follow the local tradition of building in stone -
And still create a beautiful home that allows the incredible light, air and scenery of this beautiful region to be major features.
The french doors instead of windows allow the light and air into the house and frame the views like paintings.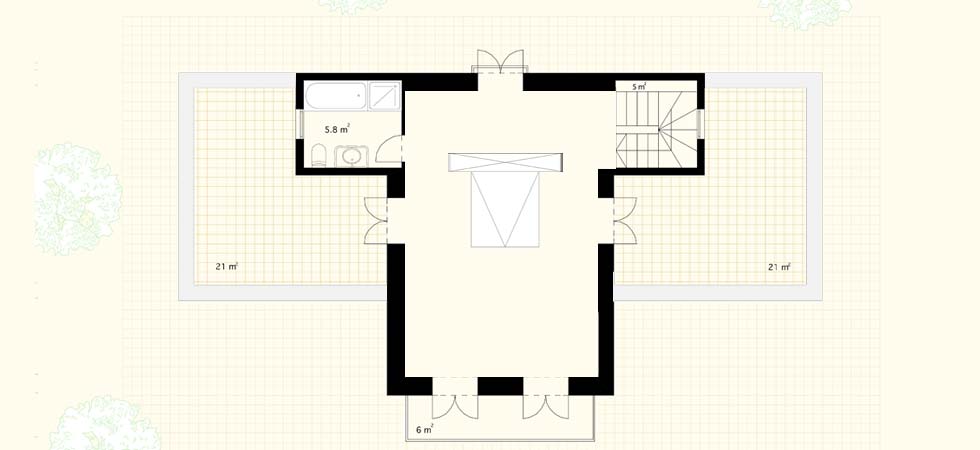 The symmetrical style reflects the older 'neo-classic' buildings so much admired in places like Nafplio, and the older houses of Kalamata, Athens and other old Greek cities and, in a more basic layout, in Stoupa, Agios Nikolaos and Kardamyli.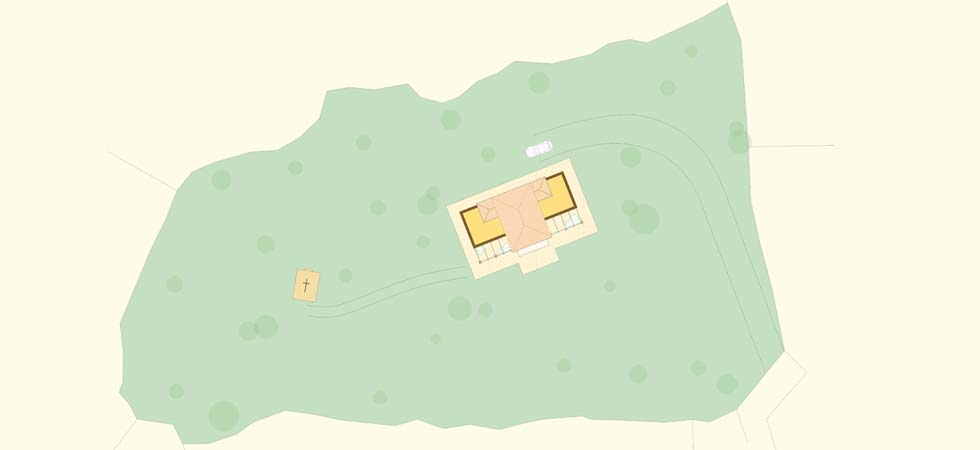 As an example of a possible location for this house, the groundplan shown here places this house on the Chapel Property.
A price breakdown:
Planning Permission - 183m2 house
€ 31.000
House as drawn on a flat property like on Dio Alonia or the Chapel Property: 135m2 net floor space, 42m2 roof terraces, 6m2 balcony
€290.000
Landscaping, access road, plating areas, ground level terraces & yards (220m2) pergolas - as per plans
€ 28.000
Turn key, ready to furnish
€349.000
Not itemized in the costs but included are:
• Designing of the house • All IKA payments (National Insurance, think of €35.000) • Connections to the mains • Central heating • Solar panels for hot water • Double glazed, aluminum doors and windows with shutters and fly screens • Bathroom with marble or fine Italian tiles • Fittings from Ideal Standard, Duravit and Grohe • Fine flooring materials, solid wood, flag stones or terra cotta
Not included are:
• Costs of property, purchase tax, costs of notary and lawyer • Having a road, power, water & telephone at the property • Cupboards • Kitchen furniture