Panorama Villa - located on slope, facing the sea
These plans are not specific to any customer but are intended to show 
that, with imagination and a professional approach, it is possible to design houses
that allow the incredible views, light, air and scenery of this beautiful region to be major features.
Ground Floor
Panorama Villa is designed in a 'linear' format to expose all the rooms to the sea views. The modern design allows the ground-floor rooms of the living area of the villa to have floor to ceiling windows and glass together with traditional stonework. A self-contained guest house is separated from the villa by the 'infinity' pool which in turn has a 'channel' that continues along the front of the villa as far as the stone-built tower which is the domestic accommodation for the villa. The ground floor here is an en-suite bedroom adjacent to a patio area with a covered 'exterior living' area.
First Floor
The first-floor plan shows a built-in barbecuing- and outside dining area on the flat roof that covers part of the pool and the living area and a mezzanine lounge in the tower.
Second Floor
The second floor is the en-suite master bedroom in the tower.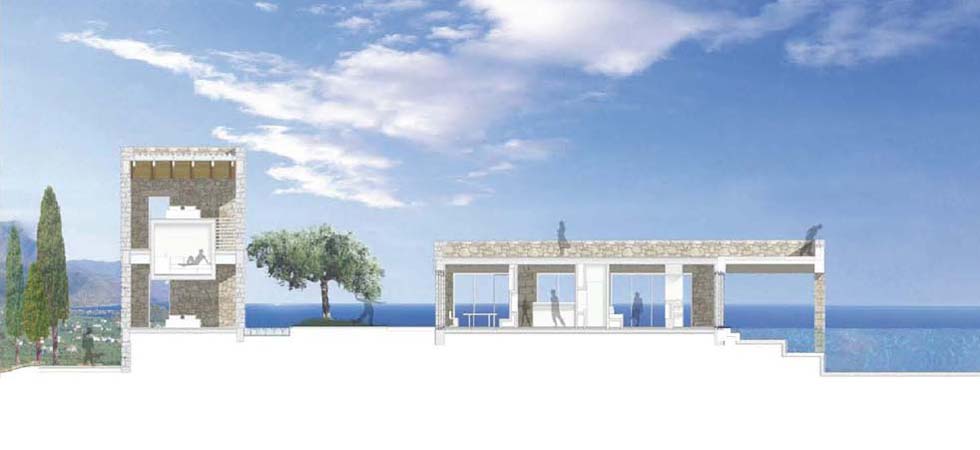 A cross-section view of the villa and pool looking towards the sea