A compact 3 bedroom house; these plans are not specific to any customer.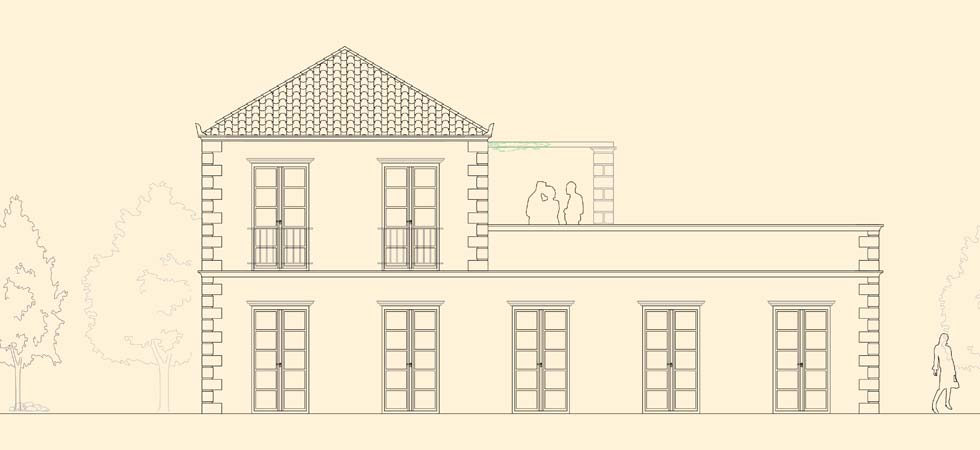 Such a house is particularly suited to a flat area of land such as Dio Alonia (rather than on a slope).
The views are enhanced from the elevated living area.
There is a doorway in the north facing wall, leading into a storage room under the stairs.
Groundfloor: The plans show a master bedroom en-suite and a 2nd bathroom shared between the other two bedrooms. In the center a rather large living area: Lounge, media room, office, library.
First Floor with the spacious living area and a large terrace and pergola from which to soak up the views or enjoy an al-fresco dinner on a balmy summer's evening.
The ground-plan is of Lot 2 at Dio Alonia to illustrate how well these plans would suit this piece of rather flat and park like land with its impressive oak trees and wonderful views overlooking the sea in the west, the Mani coastline towards the south and the village of Pirgos in the east.