Each and every step during construction will be documented by digital photos.
You can see in the afternoon what was done in the morning.
This way, certain decisions can be taken together and immediately.
The customer will actually see, for example, how deep excavation works really go, or how much steel was really used in the reinforced concrete.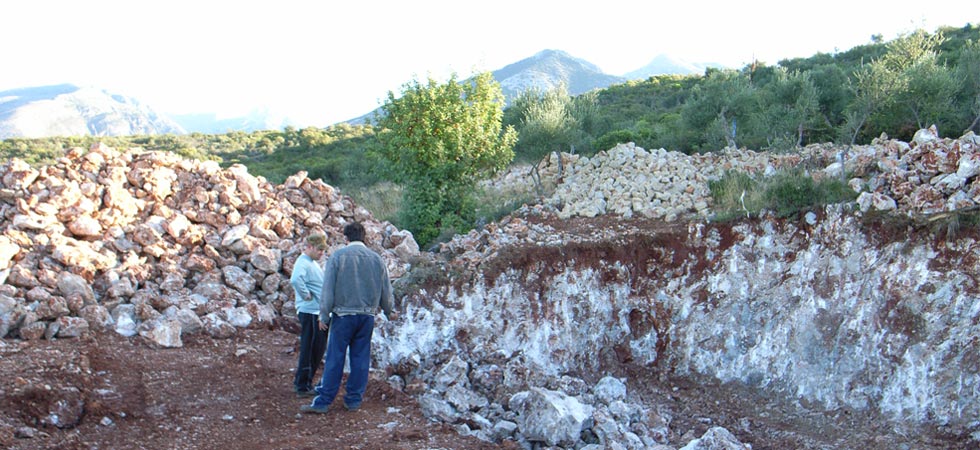 The stones are 'harvested' for the building.
Wooden shuttering
An extensive lattice-work of steel forms the skeleton of the building.
Detail I: 'To Baboutsi' - the 'boot' of the foundation
Detail II: We do have earthquakes!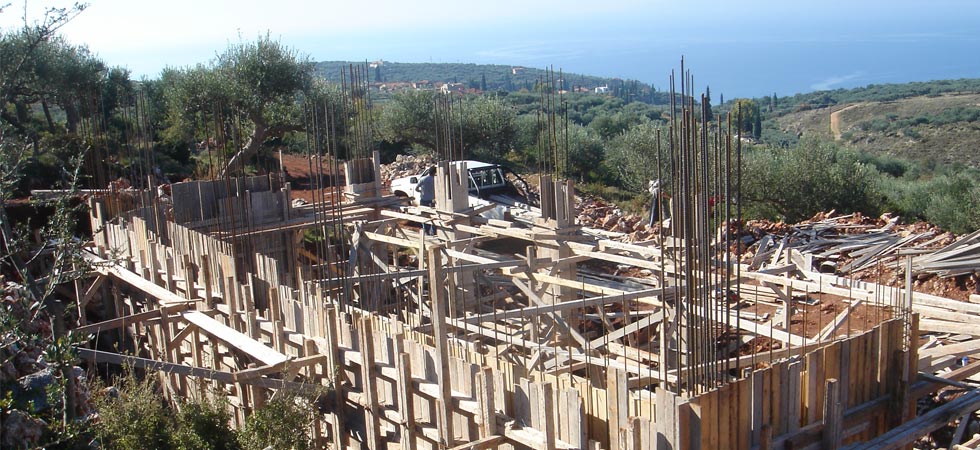 Wooden shuttering is used to encase the steel.
Concrete is then poured into the shuttering, blending with the steel -
- for a rock-solid foundation.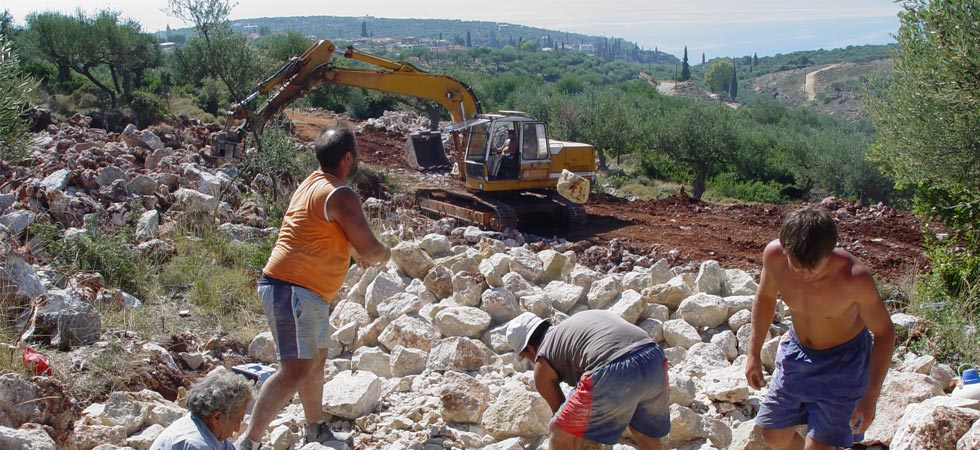 In the meantime, stonemasons have been dressing and preparing the stones.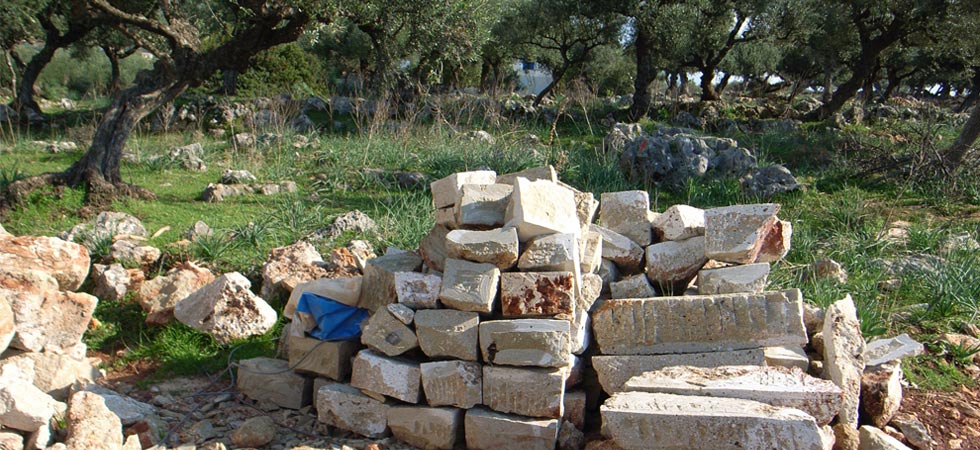 Especially the hand-shaped corner stones.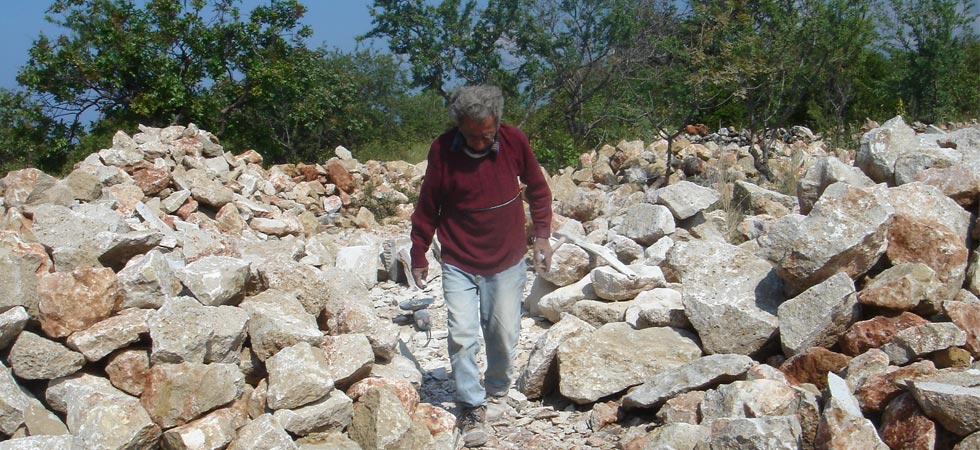 Sotiris, the master -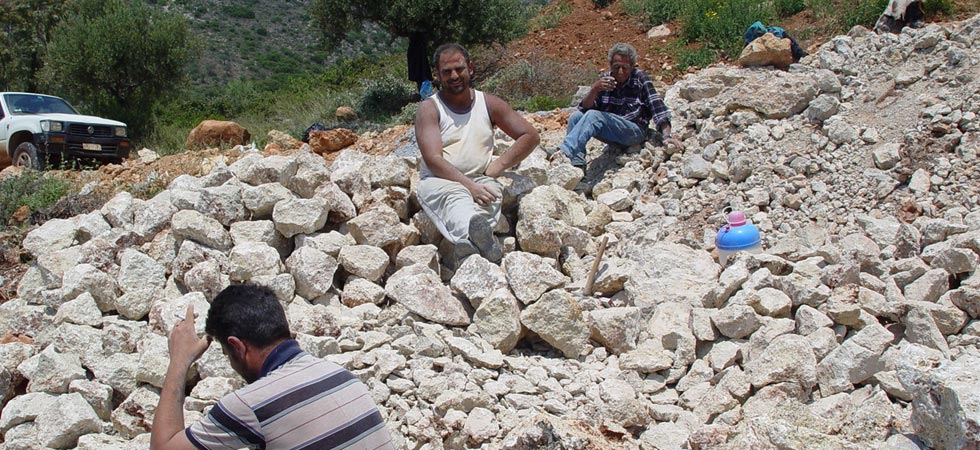 - and his sons. It's hard, dusty work.
Authentic, traditional -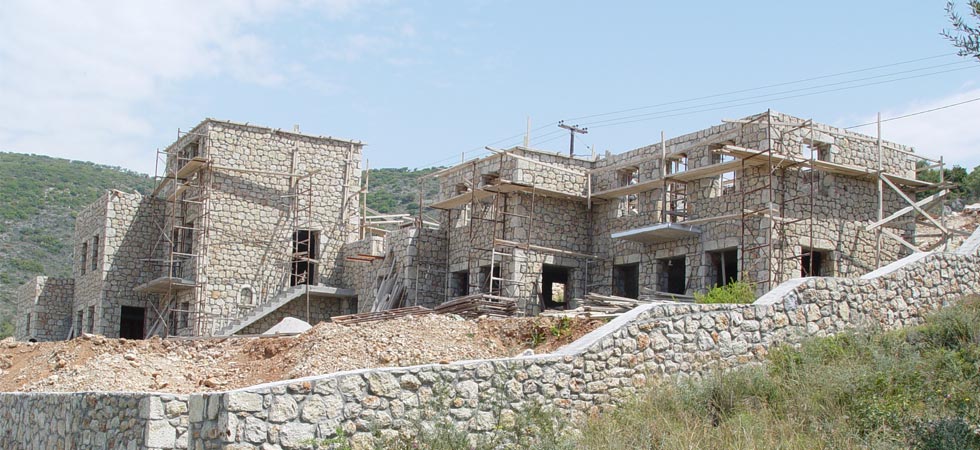 - Mani stonework.
The ground floor exterior walls completed. The next stage is the floor for the first floor.
The shuttering, steel reinforcements and mould (blue) for the balcony edge ready for the concrete.
The stones are 'tied' to the reinforced concrete supports ! This is done INSTEAD of pouring the concrete frame first. Then the stones are only 'attached' to the concrete with mortar; an important structural detail.
Again: the stone walls shoud be tied to the reinforced concrete structures - not just 'glued' at them with some mortar.
Roofs and roof terraces are insulated, among others, with 0.1m Polystyrene insulation sheets.
The first floor walls are now raised.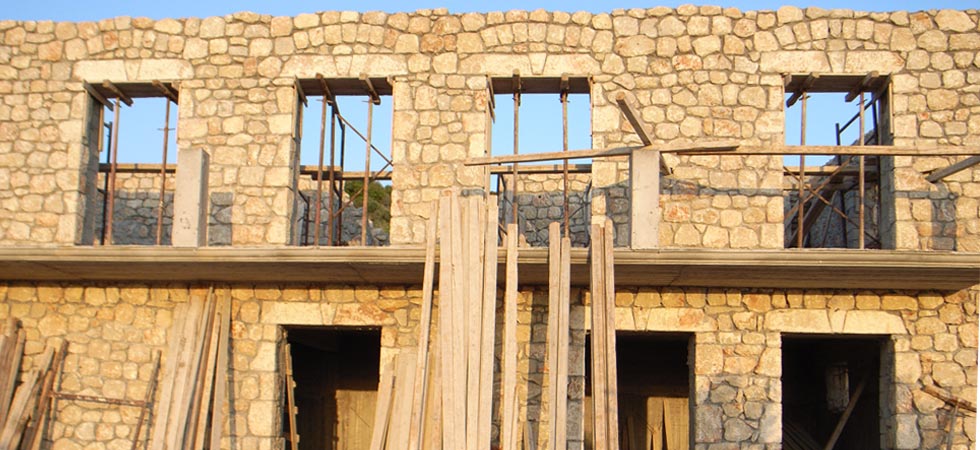 The house takes shape.
Interior walls, the ceiling of bedroom.
Windows are now in place.
Fine terracotta tiles from Spain
Hand made terra cotta tiles by a potter from Kalamata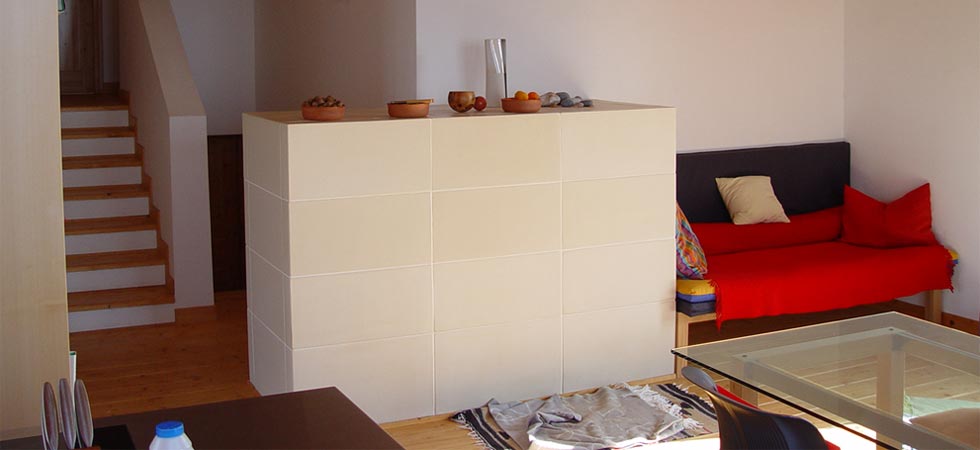 A hand made tiled stove, build up by an Austrian stove fitter
En suit bathroom
A master bathroom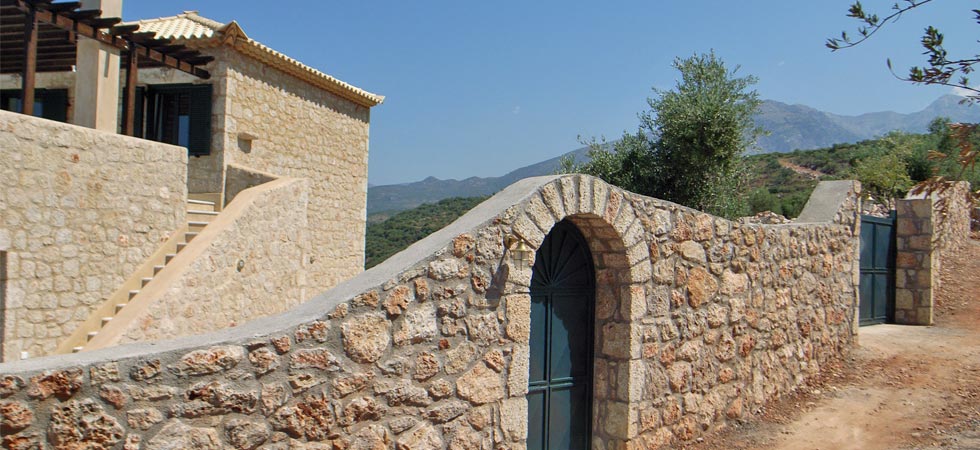 Privacy behind surrounding wall and gates
In general, you can relax. We will take care of the building of your home and later of your property in each and every aspect.